Let's draw a sustainable future
together
Easy and effortless, recycle from home and request for a free collection; order a recycling bin for your workplace; build your own sustainable brand program.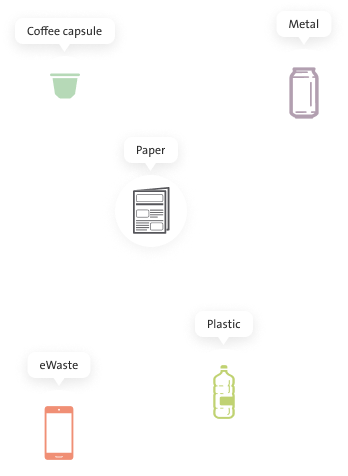 Our services
From individuals to businesses, RECAPP proposes innovative recycling solutions, allowing you to contribute to reduce waste generation in the UAE and lower your carbon footprint.
Our
benefits
Recycling helps conserving resources, saving energy, reducing pollution and protecting the environment . RECAPP provides collection and recycling services for various waste items.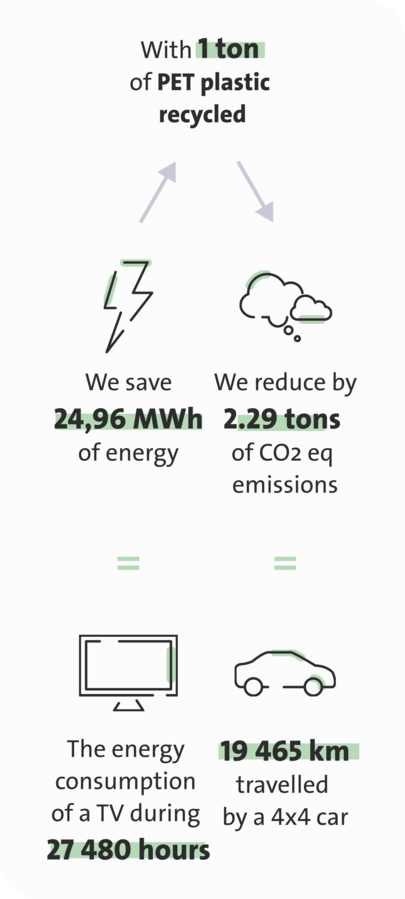 Trusted by our beloved partners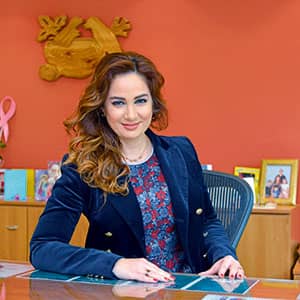 "At Nestlé, we are committed to making 100% of our packaging recyclable or reusable by 2025. We are also committed to contributing to concerted action, by playing an active role in collection, sorting, and recycling schemes to promote a circular economy. We are pleased to be among the members who partnered with Veolia to launch the RECAPP app in the UAE, which offers a convenient and rewarding solution to recycle from home."
Yasmine Berbir
Head of Sustainability, Nestlé Middle East & North Africa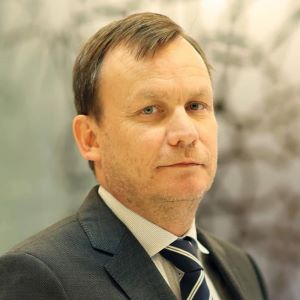 "We are delighted to partner with RECAPP, highlighting and supporting our shared mission to drive environmental sustainability in the UAE. It is crucial to promote new ideas and collaborative efforts to keep our environment clean and reduce plastic waste that ends up in landfills, and to raise awareness in the community about the importance of segregation at source. We are pleased that our continuing relationship with RECAPP will enable this to thrive. We fully support RECAPP in their efforts to facilitate sustainable lifestyles and we look forward to our continued collaboration towards a circular economy."
Alan Smith
Chief Executive Officer of Agthia Group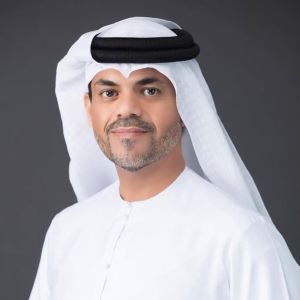 "The UAE government and private sector work hand in hand to develop a circular economy model to combat the issue of packaging waste pollution. Together, we aspire to build a comprehensive circular economy ecosystem that engages all stakeholders in achieving our common goal. In this context, MOCCAE is proud to support the RECAPP initiative that seeks to cultivate responsible consumption patterns and instil recycling habits among the country's population. With its easy-to-book door-to-door recycling service, the solution maximizes convenience and helps overcome the main barriers to recycling. We hope to see widespread adoption of RECAPP, and look forward to its expansion across the seven emirates."
His Excellency Eng Saif Al Shara
Assistant Undersecretary for the Sustainable Communities Sector at MOCCAE
"This partnership is line with our ambitious global World Without Waste vision to help collect and recycle the equivalent of every bottle or can we sell by 2030. That's why a key piece of this vision is to collaborate with partners on meaningful solutions. RECAPP will help make recycling easier and more accessible for communities, whilst promoting a sustainable lifestyle and developing a circular economy."
Tolga Cebe
Vice President & General Manager Middle East, The Coca-Cola Company
Who are we?
RECAPP is the most sought-after digital recycling solution, based in the UAE, empowered by Veolia – the global leader of ecological transformation.

RECAPP today
RECAPP, the UAE's first free-of-charge door-to-door recycling service for individuals.

RECAPP has 30 employees and has built a community of 35,000 registered users; collected 450 tonnes of recyclables including plastic bottles, metal tins and aluminum cans; and completed 85,000 collections to date.

RECAPP's goal for the coming months is to expand their collection service to cover businesses in addition to households, with the creation of an e-commerce platform offering the possibility to purchase and arrange the delivery and collection of specific types of recyclables, providing a feasible recycling solution for small streams of waste.
Environmental Impact
RECAPP is a trustworthy and effortless solution for the collection of recyclables, raising awareness and creating a sense of community for a more sustainable lifestyle.

We stand as the first digital solution in the UAE region that gives you the power to control your eco footprint through environmentally responsible waste disposal and collection service.




Social Impact
RECAPP is the smartest way to a cleaner, and a more sustainable community. By using RECAPP, you'll be putting your neighborhood, your company, your office, on the path to becoming a more environment-friendly and responsible community.

RECAPP is also a (societal) incentive programme rewarding recycling efforts of its users by offering a range of sustainable discounts and vouchers with social and economic impacts.
Recycle
around

you

Easily find nearby and most suitable locations where to dispose your recyclables.
Do you like this map?
Embed this drop-off location search engine on your website now.